Notice to all our clients that our terms of service has been updated today 01st September 2015 – coming into effect from the 28th of September 2015.
We've updated our terms of service for clients. Our terms haven't been looked at or updated since 2010 when we launched and they just needed a little attention to bring them up to date. An email has been/is being sent out as we speak with all the information needed.
Please let me know if you haven't received the email. These updated terms can be found in our new client area once online.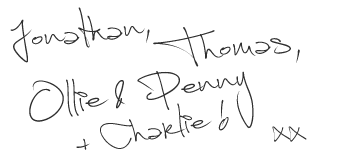 Tags:
Share on:

SHORT URL:
http://www.olliespetcare.com/GB8yB
Leave a reply: