We provide you & your pet with

convenient

trustworthy

experienced

professional

petcare, 365 days a year!
This is where you should be meeting Ollie & Penny our little sausage dogs. Unfortunately they've been so busy they couldn't fit us into their schedule to sit down and let us interview them. We will grab them soon though - so please keep checking back for an update!

In the meantime you can see what they are getting upto over on their new blog - www.ollieandpenny.com - take a look below: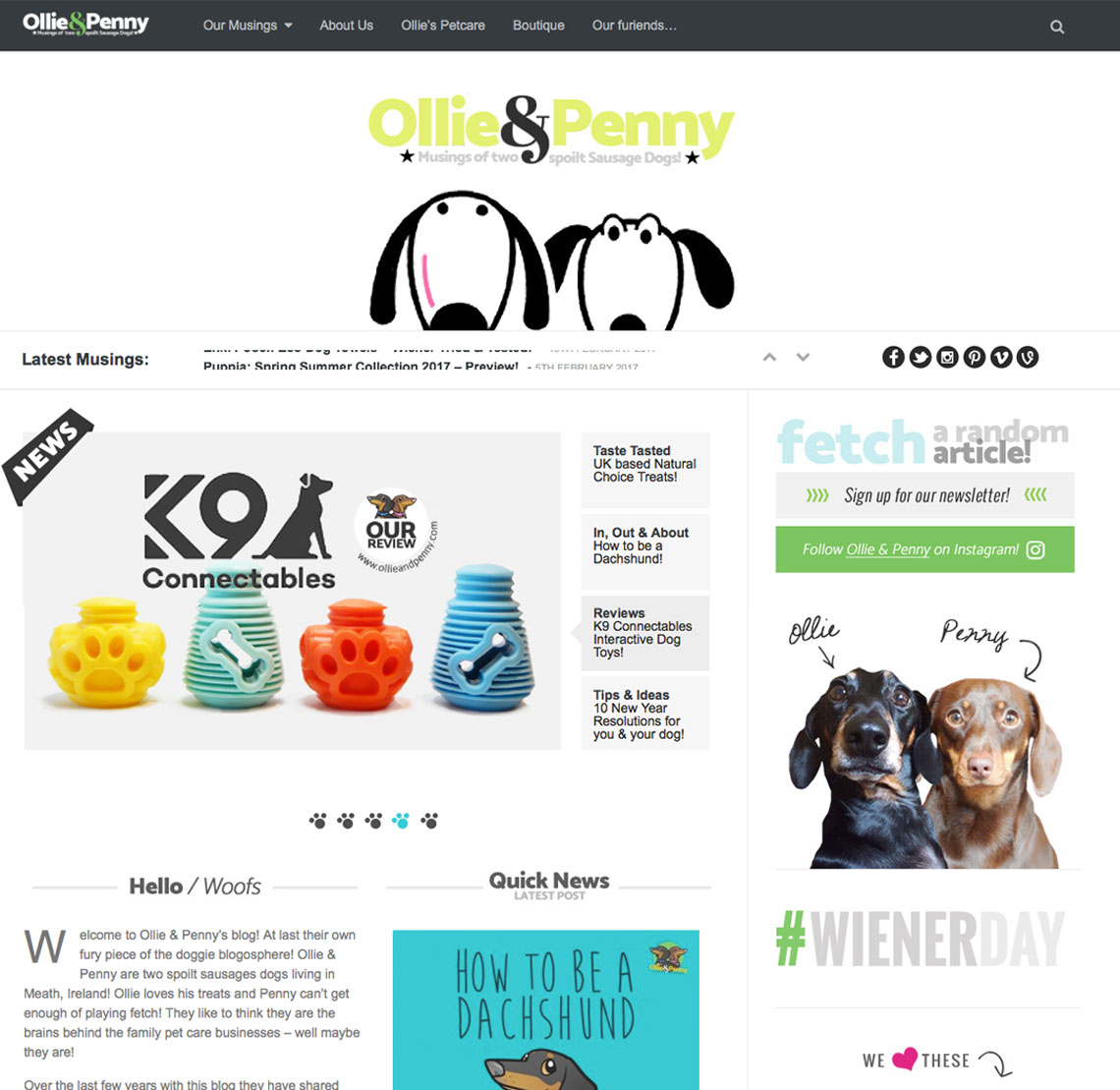 We also provide our four pawed clients with lots of unique products & tasty treats in our online store - Ollie's Pet Boutique; stocking new brands to Ireland like Fellipet, Pooch & Mutt, Fat Cat plus supporting Irish brands Soopa & EcoMutt; plus many more!

Great experience with Ollie's Pet Boutique. My order arrived really promptly all wrapped up in pretty tissue paper with a lovely note attached thanking me for my order. Great service. Well done.
- Jacqueline F





We've made some friends and we're

excited

happy

thrilled

to tell you about them...
Ollie & Penny want to recommend their services & products. Lets meet our colleagues & friends: