We provide you with

convenient

trustworthy

experienced

professional

dependable

enjoyable

dog walking, Monday to Friday!
G
etting us to walk your dog during the day while you are at work or unavailable will benefit dogs that get anxious and bored when left home alone. Daily walks are proven to help socialise & create a more happy friendly and healthier pet. We provide group, individual, custom & local walks daily in Meath & Dublin. These all offer great
socialisation, fun interactions & exercise
tailored to your dog. Walks can be arranged to suit your lifestyle but generally can last from
45 – 60 minutes
; so we're bound to have one to suit you & your dogs routine! Some of these are more suited to sociable & outgoing dogs - for example our group walks. If you are in any doubt which service would best suit your dog's personality best, just pop us a mail and we'd be happy to discuss it with you to help make the best decision for you & your dog.
Dogs really are social animals and love interacting with their other canine companions & fur-iends. Lets face it, we as their humans can also be a bit obsessed – with taking their photo and sharing to social media! As such we do try to share your dogs photos & videos of their daily activities on a number of our social platforms, including Instagram, Twitter & Facebook. You can check in and keep up with your dogs busy social daily calendar of activities with us & their furpals!






So now you have a brief intro to what we are about, let's take a closer look at our dog walking services. We've tried to break the details down into bite-size info-sections that are easier to read and provide the information you need quickly. You can read on If you're interested in finding our more or booking a dog walking session for your pooch – just click on any of the links and email us your details!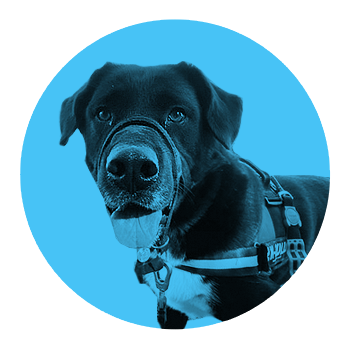 We provide group, individual, custom & local walks daily around Meath & Dublin. These all offer great socialisation, fun interactions & daily exercise tailored to your dog, no matter the weather. Walks can be arranged to suit your lifestyle, whether a new puppy, adolescent or older friend; but generally walks can last from 45 – 60 minutes; so we will definitely have one to suit you & your dogs routine!

You can read more about our available walks in detail below.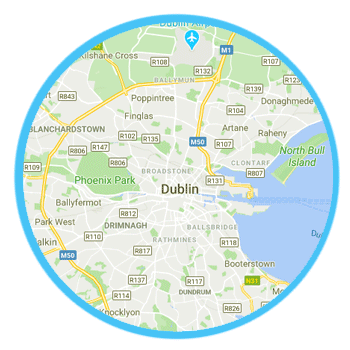 We are based in Ratoath, Co. Meath, which makes us ideally placed for providing our dog walking services across county Meath & the surrounding Dublin areas. Here are some of the locations that we currently offer services to:

- Ratoath , Ashbourne, Dunshaughlin, Finglas, Santry, Glasnevin, Drumcondra, Phibsboro & Dublin North City Centre

Do contact us if we don't mention your area as can usually accommodate most areas.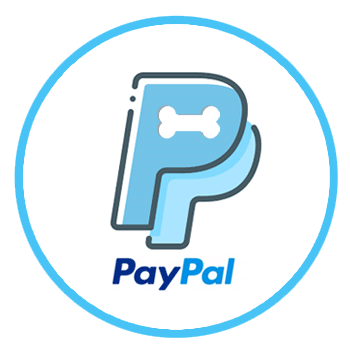 We've just updated our prices for 2021. Below is our simplified pricing structure for all dog walks, whether individual, group or local. Do get in touch with us for custom enquiries.


| | | |
| --- | --- | --- |
| One dog, One Walk | - | e20.00 |
| One dog, 2 - 4 Walks | - | e18.00 |
| One dog, Five Walks | - | e16.00 |

Prices are based per week. You can find further info on our pricing & billing here.
+ Group Walks
Our group walks take place every weekday excluding bank holidays. Depending on our schedules we will have a maximum of 4 dogs of similar size & temperament, including some of our own dogs, either Penny or Charlie. Once we get to know your dogs personality we'll match them up with a doggie 'buddy' for their daily walks that they get along with well. Most walks will be on leash at the beginning until we get to know your dog and them us. We will then assess their recall training and personality, if all good off leash play will also be part of our walks.

Group walks can last between 45 minutes and 1 hour and start from when we arrive at our walking location. Locations can vary depending on our schedules, but Dublin and Meath have many great parks for us to choose from! We pick-up and drop-off all dogs and will walk in all weathers - depending on your dog. We can let ourselves into your home if you are at work and will drop your dog home safely after walks. We do advise booking our walks in advance as this offers a guarantee of regular times & keeping your dogs routine.
+ Individual Walks
Similar to our group walks, individual walks last between 45 minutes and 1 hour too and take place at the same locations around Dublin & Meath. Where our individual walks differ from our other walks is that your dog will be walked by itself with one on one attention for the duration of the session. Just your dog & me!

Walks will be scheduled to fit your daily routine and your dogs requirements. We aren't qualified trainers but during our individual walks we can give your dog more attention that they can't get within a group environment. We can also give that little bit of extra care and support if needed during these walks to a particular area if brought to our attention.

Individual walks are good for dogs that may also have some behavioural or other problems that prevent them from joining the group walks. With one on one attention we can slowly build up their confidence in me and work on any issues that they may have on an ongoing basis during our walks.
+ Local & Custom Walks
Local & Custom walks are just that – based in your own locality and adjusted completely to your & your dogs needs. If our group or individual walks aren't suitable for you and your dog then we can come up with a custom walk schedule for you in the local area of Ratoath & Meath. Maybe an hour is too much – or too little - for your dog; maybe if you have two family pets that you want walked together; maybe just a quick trot-around-the-block & pitstop is all your pooch needs daily then a custom walk schedule is what you're looking for!

Walks will be scheduled to your needs and to fit in with your schedule. Again we aren't qualified trainers but during these custom walks we can give your dogs more attention to meet your specific needs and requirements. With that little extra bit of care and support we can tailor our walk service to you and your dog.
We walk in all weathers
as long as your dog wants to!

Convenient & flexible
365 days a year!
We're eco aware and
only use biodegradeable poop bags!

We provide advance schedules
and don't over book!
Maximum 4 dogs
per group walk!

Full-time reliable
petcare business!
Fun walks in a variety
of local parks!

Existing client
recommended!
We pick up & drop your
pet back home after their walk!

We're affordable
with set pricing & offers!
Do Take Note…


All new clients will be required to complete an online form & have a no obligation 'Meet & Greet' before starting any services. More details on this can be read below. When thinking of booking, please allow time for these to take place. All our services are dependent on availability & trials eg sleepovers. It is advised to book as early as possible for holiday periods and home boarding.
Before you take up any services with us we will first get you to complete some simple forms online and then arrange to meet you & your pet in your home at your convenience. This is a chance for everyone to get to know each other and more importantly so your pet can get to know us. It also gives you a chance to decide if we are the right fit for both of you and your routine. The visit will take approximately 30 - 45 minutes, is completely free and with no obligation on you to proceed with a booking.

If you are then happy to proceed, we will then go through some brief paperwork together. We will fill in your pets personal information form, discuss schedules & services, sign the service contract you require and discuss any other arrangements such as home access. For more info on this click here!

Visit our shop website - Ollie's Pet Boutique!
Shop local on our secure Ollie's Pet Boutique website for pawsome dog products & Irish brands!


Ollie's Pet Boutique is our pet shop! We, along with Ollie, Penny & Charlie research, test and stock pet products by well known brands from all around the world but also some 'one off finds' that are that bit different, unique and more intriguing than what you would find in your everyday high street pet shop.

 



Read all our latest blog postings below, from news & availability to doggie info, personal advice & funny videos. Visit our Blog here!