We provide you & your pet with

convenient

trustworthy

experienced

professional

petcare, 365 days a year!
So which service is for you?

We provide our clients with an alternative to leaving their pets home alone during the day while at work, over the weekend while on holidays or during vacations or just unexpectedly absent. Our dog walking, pet sitting & home boarding services provide an ideal solution for owners in these situations on a daily basis. We are professional yet fun business, and pride ourselves on incorporating this into our daily activities with Ollie's Petcare's fury clientele!

Let's take a look at our services in greater detail. Some are more appropriate for certain situations than others and some are suited to more sociable & outgoing pets. If you are any doubt which service would best suit your pooch, just pop us a mail and we'd be happy to assist you.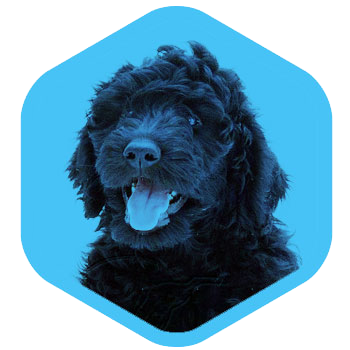 Dog Walking
Summary: We walk your dogs, in groups or individual sessions while your unavailable!
Type: Individual, Group and Custom Walks
Days: Monday – Friday
Times: Morning, Afternoon & Late Afternoon

Studies have shown that dogs who are bored, or mentally unstimulated, become more destructive & anxious when left alone. Getting Ollie's Petcare to walk your dog during the day while you are away at work or unavailable will reduce this problem greatly and also help socialise & create a more happy friendly pet.

Read more on our Dog Walks...

Group Walks
We currently run three group sessions per day: morning, afternoon & late afternoon. Groups have a maximum of 4 dogs of similar size & temperament, including our own.

Our group walks last between 45 minutes and 1 hour, and that time starts from when we arrive at our walking destination. We walk in a number of different local parks, which we vary per session. Malahide beach, Phoenix Park, Santry Demense, Dartry Park, the Memorial War Gardens, Albert College Park, Poppintree Park & Palmerston Park! You can find out more about these areas via our locations page. All dogs will get off lead play if permission is given by individual owners and they have pawtastic recall training.

Individual & Custom Walks
Similar to our group walks, individual walks last between 45 minutes and 1 hour too and take place at the same locations around Dublin.

Where our individual walks differ from our other walks, is that your dog will be walked by itself with one on one attention for the duration of the session. Walks as are scheduled to your daily timetable and to fit in with our group sessions. We aren't qualified trainers – nor do we claim to be – but during our individual walks we can give a dog that needs that little extra bit of love & care our full attention and support.

Custom walks are just that – if our group or individual walks aren't suitable for you and your pooch, then we can come up with a custom walk schedule for you. Maybe an hour is too much – or too little for your dog; or if you have two family pets that you want walked together; or just a quick trot-around-the-block & pitstop is all your pooch needs daily – maybea custom walk schedule could be for you!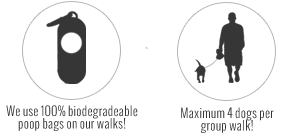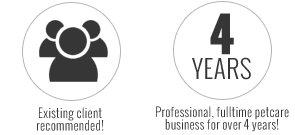 Note: All dogs must be up-to-date with their annual vaccinations including Kennel Cough. Proof of this will be requested annually for your personal file.
Terms & Conditions apply and are set out in our client contract.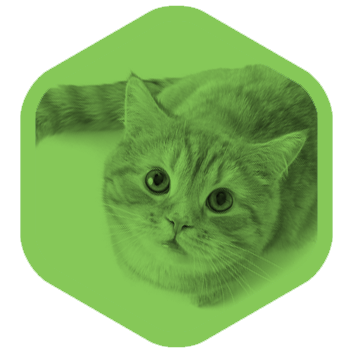 Pet Sitting
Summary: While you are on holidays or away we look after your pets in their own home!
Type: Consecutive or Day to Day bookings!
Days: Monday – Sunday
Times: Morning visits & Afternoon visits

Pet sitting is a relatively new concept for Ireland, but it has become extremely popular over the last few years & is spreading rapidly into other countries too! The reason is because it is very convenient & causes no upset to your pets, as it keeps them in the safe & secure enivironment they are used too – their own home!

Read more on our Pet Sitting...

What is Pet Sitting?
Pet Sitting is when your pets are kept in their usual routine with the same diet & exercise in their own environment. This means less stress & anxiety for your pet. There are more advantages of hiring a professional pet sitter:

– Individual attention & customized care
– No risk of sickness & illness (i.e. Kennels)
– Convenience
– No travel trauma for pets
– Confirmed daily walks, exercise & feeding
– Pets will be waiting for you when you get home
– 24-hour peace of mind
– SMS/written check-in service available

Additionally:

– Family & friends aren't burdoned
– Your home is secure, with frequent visits
– Rubbish/post collection, lights on/off
– Your dealing with someone you trust
– Canine first aider on hand if nessecary

Daily Visits
Every pet is individual. Hence our pet sitting service is tailored to suit your individual pets needs. I spend as much time as possible with your pets, to get to know them & their likes & dislikes. Your pet will get lots of individual attention & care. Each visit lasts between 45 and 60 minutes and includes all of the following:

– Daily SMS / Social updates
– Fresh food & water (treats if allowed!)
– Walks in your local area. (for dogs!)
– Brief training (sit, lie down, fetch)
– Fun play with favorite toys
– Litterbox cleaning
– Clean up of accidents
– Basic groomiing (if required)
– Medications (if required)

We provide an SMS service to let you know that we have visited & to give you a an update on how your pet is doing. We know the worries in leaving your pet for any lenght of time – and although little, any piece of mind that your family pet is safe & happy is essential in our eyes.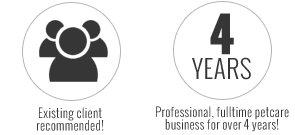 Note: Pet sitting is suitable for cats, rabbits, hamsters, guinea pigs, birds and fish. It is also suitable for most sociable dogs who don't mind being home alone.
Terms & Conditions apply and are set out in our client contract.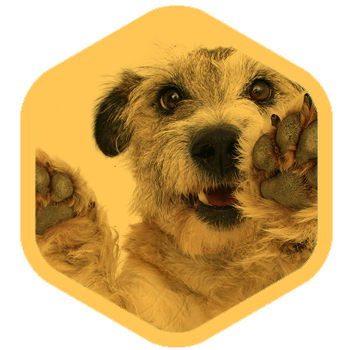 Home Boarding
Summary: Your pet can come stay with Ollie, Penny in the OPC household!
Type: Overnight, Weekend or Holidays!
Days: Monday – Sunday
Times: 365 days a year

A home from home for your pet when you go on holidays! Come stay with us in the OPC household in Ratoath, Co. Meath! Be part of the family for their stay! They will sleep indoors with Ollie & Penny our dachshunds and come on our daily walks! In the evening they will cosy up on the couch with us after dinner & playtime!

Read more on our Home Boarding...

What is home boarding?
This is when your pooch can come and stay in the Ollie's Petcare home! So unlike kennels your dog will be in the constant company of humans and our own dogs Ollie & Penny. They will sleep indoors, par-take in our daily routine and have their own toys, bowls, food, blankets and bed from home! A home away from home for your family member!

Some advantages of Home Boarding over kennels:

– Personal one on one care
– Exercise & Attention on an individual basis
– Professional Care 24 Hours a day!
– Clean, Friendily Environment
– Keeping Daily Feeding Routines
– Grooming, Walks, medications accommodated
– Less anxiety!

It's good for you too!
It's not just the dogs that can benefit from dog home boarding, because the dog owners can relax and enjoy their holidays knowing their beloved dog is happy and is well looked after while they are away from them. The stress of leaving a dog in kennels can be very overwhelming, but seeing a dog happy in a family home environment with all the home from home comforts is very reassuring.

Guidelines
Whilst in our care your dog will enjoy walks with us at least twice a day, have access to our enclosed, hazard free garden, sleep indoors, play with our sausages and be part of our family for their stay!

We do have a few requirements for our home boarding dogs:

– We only board 1 dog in addition to our own!
– Must be socialised: with other dogs & people!
– Must be well-behaved & house trained!
– All dogs must be neutered!
– Vaccinations must be up-to-date. Incl. Kennel Cough!
– A trial sleep over may be required.

Availability: as we only board two dogs at a time availability is at a premium. We book on a first come first serve basis and we ask all our customers & clients to honour this and book as early as possible to avoid disappointment.

Important: our home boarding service is currently only for existing Ollie's Petcare dog walking clients.

Terms & Conditions apply and are set out in our client contract.


Note: All services require an initial meeting before commencement. When booking, please allow time for this to take place. All services are dependent on availability. It is advised to book as early as possible for holiday periods and home boarding.

Initial
Meeting
Before you take up any services with us we will arrange to meet you & your pet, in your home, at your convenience. This is a chance for everyone to get to know each other and more importantly so your pet can get to know us. It also gives you a chance to decide if we are the right fit for the both of you and your routine. The visit will take approximately 30 - 45 minutes, is completely free and with no obligation on you to proceed with a booking.
If you are then happy to proceed, we will then go through some brief paperwork together. We will fill in your pets personal information sheet, discuss schedules & services, sign the service contract you require and discuss alarm/key details.
Find out how it works!
We also provide our four pawed clients with lots of unique products & tasty treats in our online store - Ollie's Pet Boutique; stocking new brands to Ireland like Fellipet, Pooch & Mutt, Fat Cat plus supporting Irish brands Soopa & EcoMutt; plus many more!

Great experience with Ollie's Pet Boutique. My order arrived really promptly all wrapped up in pretty tissue paper with a lovely note attached thanking me for my order. Great service. Well done.
- Jacqueline F





We've made some friends and we're

excited

happy

thrilled

to tell you about them...
Ollie & Penny want to recommend their services & products. Lets meet our colleagues & friends: