We provide you & your pet with

convenient

trustworthy

experienced

professional

dependable

enjoyable

petcare, 365 days a year!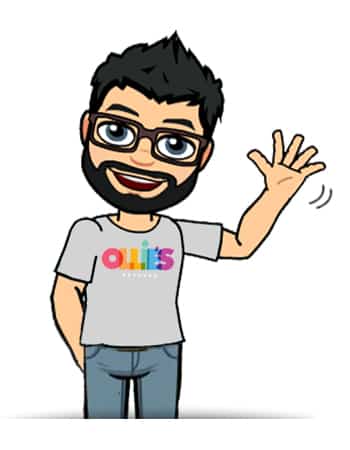 O
llie's Petcare is a professional petcare business with an emphasis on fun, energetic walks & home from home care! It's owned & operated daily by myself Jonathan & partner Thomas plus our three dachshunds Ollie, Penny & Charlie. We provide dog walking, pet sitting and home boarding services to pet owners in the Meath and Dublin localities; and have been doing so for over the last ten years. We also have our own pet boutique -
Ollie's Pet Boutqiue
- which offers pawsome products and Irish brands to our local clients and customers around the world. We love all animals and when Ollie, our miniature dachshund arrived in our lives, we found the lack of services available for him spurred us to start Ollie's Petcare - to provide help to other pet parents who found themselves in the same situation as we did!
So the initial idea of Ollie's Petcare was born - albeit without a name! We knew we wanted to provide other new pet owners with a service that we wished was there when we needed it with Ollie. Although some businesses did exist in Dublin offering dog walking, taxis and daycare, they were far & few so we knew there was definitely a need for our idea. So we proceeded with our research which revolved around Ollie's care. We visited daycare, meet with other dog walkers, took courses and talked to other pet owners. All this reinforced our belief that Ollie's Petcare was a great idea and we were dead set on ploughing forward.
Next we needed a name so we could register our business and get moving! Our own names didn't strike any relevance or make sense for us to use. So we mulled it over and came to the logical conclusion - that was actually sitting on the floor staring at us innocently all along. Ollie. It was decided, 'Ollie's Petcare' was it!
Our background - Celebrating 10 Years in business!

I'm originally from beautiful Inishowen in Donegal, at the very north of Ireland. I went to University in Belfast and then moved to Dublin to follow employment. Then in 2010 the company I worked for decided to move it's business abroad and I was made redundant. With an abundance of free time on my hands Thomas & I decided it was the right moment to consider getting that new family member we'd been putting off due to work. Ollie the miniature dachshund arrived in a whirlwind and took over all our lives. As with all new doggie arrivals, Ollie impacted our life immensely - from puppy training to socialisation and walking - we were kept very busy. It was, as most new pet owners will admit to, slightly over-whelming but a positive experience. Both myself & Thomas were brought up with pets & dogs in our family environment, so weren't new to it, but this was the first time either of us was responsible for a dog ourselves. It was during this time from talking to other dog owners and through our own experiences that services for our pets seemed extremely lacking. With being unemployed and having 'what to do next' always in the back of my mind, we give some thought to a pet care business in some form or another. It was always something we both cared about and it would also make life easier to care for Ollie going forward. So it was at this point the idea came to us - we'll start our own small business to cater for local pets, their needs and their owners.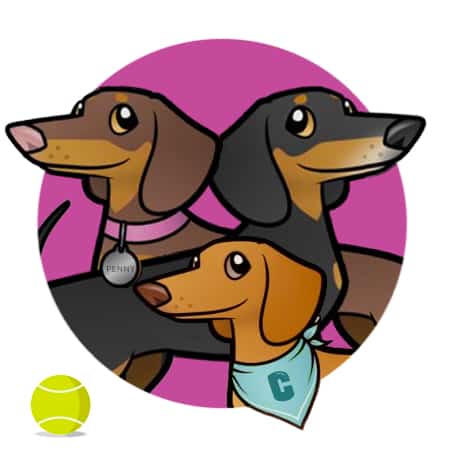 Although pet care in Ireland has changed greatly over the last ten years and there are many new businesses across the country now offering services like ours; we continue to provide our clients with a petcare service that is above all else friendly, professional and reliable. Ollie's Petcare has continued to grow with us as our family has grown too over the years. In 2013 we added our second dog to the family, another miniature dachshund in the shape of Penny. She added an extra layer of fun to our adventures with Ollie and walks with our new extended Ollie's Petcare family. She loves meeting all our new furry clients and greeting them with a sniff & little bark before becoming firm furiends. As long as they don't touch her ball!
Not only did our family expand over the years but so has our buisness. Ollie's Petcare has continued to go from strength to strength with our own pet boutique opening its virtual doors in May 2014 just after Penny arrived.
Ollie's Pet Boutique
provides unique, quality products and Irish brands to our local clients and customers around the world. We have currently delivered our pawsome products to Germany, France, Spain, Switzerland, Australia the UK and America. Ollie & Penny also got stuck into the family business, with both of them taking on roles in the boutique. They are still disputing who is to be head treat tester!
Shortly after bringing Penny into the family and launching our boutique, in 2015 we decided we needed a bit more space to grow as a family and expand Ollie's Petcare. To give both sausages more space we both decided it was time to leave Dublin, though we didn't travel too far. In late 2015 the gang, business and all moved to Ratoath, Co. Meath - just outside Dublin. We currently still here as it's the perfect location to offer our services to both the Ratoath & Meath residents as well as continuing to easily cater for our current clients in Dublin - all without the daily hustle and bustle of inner city Dublin. This move also meant we could now offer home boarding to our clients on top of our current services of dog walking & pet sitting.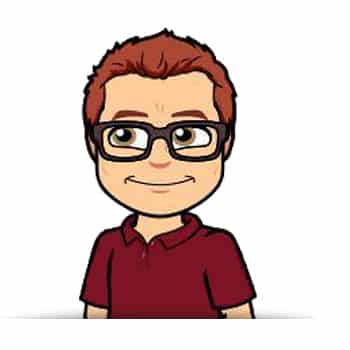 Over the next few years Ollie's Petcare would continue to provide services to our existing & new clients alike as our boutique grew it's customer base and products. Ollie & Penny our little canine business mascots were also getting more involved. They were already at this point supporting our businesses with their own ever growing social media presence, so it seemed the logical next step that they finally got their own voice in the form of a blog. The
Ollie & Penny blog
was born. A place where our sausages voiced their own thoughts & opinions on topics & products - with a little help from their hoomans! As well as providing and extra platform for Ollie & Penny to help promote our main petcare businesses through product reviews from our boutique, it also is a great source of information & advice for other pet owners. We ourselves found it a great source of comfort to be able to post our own experiences through the years with
Ollie's IVDD operations
& his epilepsy.
In 2019 we added a third little dachshund to our family in form of 'Charlie'. A little red sausage dog who came into our household like a whirlwind. She settled in straight away and had both us and Ollie & Penny wrapped around her little toe immediately. I would go as far as to say that she is definitely the boss. She has learned the ropes from Penny and accompanies her on our daily walks with Ollie's Petcare. She has a very outgoing personality and gets on well with all our doggie clients. She has a particular affection for Harvey the bulldog. Inseparable on their walks.
The Future - The Next 10 Years...
So who knows whats going to happen in the next 10 years! As we celebrate ten years of Ollie's Petcare in 2021, Ireland, as well as the world, is a completely different place from what we have known over the last decade. We are now as a nation working from home more & more and enjoying more of a family life, however forced upon us. We hope things will return to a previous normality but keeping some of the good things we've learned from this last few years. We hope and plan to be around for the next decade, it whatever form that maybe. Whatever we are doing and wherever we are, we 100% know we will have a devoted little dachshund by our sides and we'll be doing what we love! We hope you''ll all be there too!
That's it about us! Oh, you want more? Luckily for you we have a few more pages for you to explore! Ollie, Penny and Charlie insisted on getting their own page so do browse around the links above to read more about our family including our little sausages!
We look forward to meeting you in the near future!
Regards & Woofs,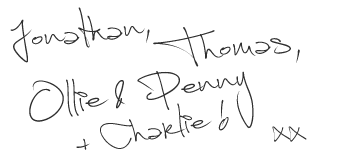 Visit our shop website - Ollie's Pet Boutique!
Shop local on our secure Ollie's Pet Boutique website for pawsome dog products & Irish brands!


Ollie's Pet Boutique is our pet shop! We, along with Ollie, Penny & Charlie research, test and stock pet products by well known brands from all around the world but also some 'one off finds' that are that bit different, unique and more intriguing than what you would find in your everyday high street pet shop.

 


We have the pleasure of getting to spend our days with some of the best dogs & fabulous felines in the world – though don't let Ollie, Penny or Charlie hear that! We'd like to introduce some of our gang! View their weekly adventures via their hashtags on Facebook, Twitter & Instagram - let's meet the gang! Read More…

Get to know the people behind Ollie's Petcare a little better! Meet Jonathan who runs the business every day; Thomas who is more behind the scenes but equally essential; then there's the pooches, three dachshunds Ollie, Penny & Charlie! Together we operate Ollie's Petcare 365 days a year. We all have some degree of hands on daily input to the business. Find out more about us here.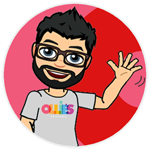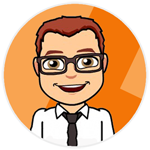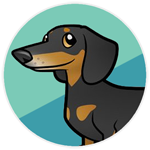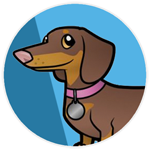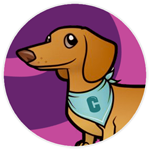 Read all our latest blog postings below, from news & availability to doggie info, personal advice & funny videos. Visit our Blog here!