Halloween is just around the corner, but Christmas is looming so here is a look ahead at our calendar and our schedule into 2018 for walks, pet sitting and home boarding! Festive Schedule 2017/2018 The main date to note is our last…

Read More ›
Hello there!  Yes i know, it's a blog update – what the f**k!  I'm sorry we've been quite slack at updating our blog here – we have been kept quite busy though over the last few months with Ollie and…

Read More ›
We've been busy over the last few months updating our Ollie' Pet Boutique website and now the hard work has paid off and our new boutique website went live a few weeks ago!  We've updated the design to a new fresh, clean…

Read More ›

We'd like to take a five minutes to welcome a new little lady to our gang! Let's say a big hello & woofs to Bonnie the cocker spaniel!  Bonnie joined our group walks a few weeks ago and is getting on…

Read More ›

We know we haven't even had Halloween yet, but we also know that once Halloween has passed the countdown will be on, everyone will be getting busier trying to plan ahead and organise for the end of the year -…

Read More ›

Unfortunately this time of year can be very distressing for our pets. We're coming up to Halloween at the end of the month, which means firework season. We've put together some points to help pet owners through this period. First up…

Read More ›

Not a very nice topic but a very important one for all pet owners know to about! Below is a list of worms or parasites that your dog or pet may pick up during their lifetime. We should all…

Read More ›

Are you aware the Irish government has introduced new Irish Microchipping Regulations for all dog owners from the start of September this year. This means that all dogs have to be microchipped and registered with a government recognised database – such…

Read More ›

We're celebrating over on store for the next few days – we've reach a lovely round 1,300 fabulous followers on twitter – so to say thank you we've given you all a massive 20% OFF everything on store until midnight…

Read More ›

We'd like to welcome 'Urban Pup' to our family of brands here on Ollie's Pet Boutique! Urban Pup are an online fashion store based in Northern Ireland. Here's a bit more about the brand: "The collection ranges from dog carriers and…

Read More ›

Let's welcome new brand 'Red Dingo' to the Ollie's Pet Boutique family! Red Dingo are a progressive Aussie brand that was formed for the sole purpose of designing and marketing pet accessories. Their first range of products was launched at the…

Read More ›

Incase you didn't know, we thought we'd give you our top 7 points on how to be the best dachshund you can be! That's right – learn how to be a dachshund!!  Source: petitepudding.com …

Read More ›

We love The Oatmeal – their cartoons are just sooo funny. Here is their take on 'how to pet a kitty'. You better be careful – those kitties are unpredictable! Visit The Oatmeals website here!…

Read More ›

We all know or have seen the classic 'Beware of the Dog' signs – well here are some very clever alternatives that we have gathered from the world of the web. We hope they give you a giggle like they…

Read More ›

So is it dog walking weather in Dublin today? Take a nosey above to see what the weathers doing at the moment in the fair city. If its snowing we're staying in bed!

Penny just ❤'s all of these products! She has tested them rigorously over on her website. Do stop by and say hi to them from us!


Ollie & Penny announced their '12 Giveaways of Christmas' winner yesterday! Congrats to our winner - and to Ollie f… twitter.com/i/web/status/94135…

Gentle winter walks for this lil one! ️ #gottalovepolo #samoyed #opcpolo #dogs #winterwalks #olliespetcare pic.twitter.com/ybejn0HguL

Gorgeous but cold walks today in the park with Charlie, Bonnie & Penny! ️ #winterwalks #phoenixpark #dogs… twitter.com/i/web/status/94101…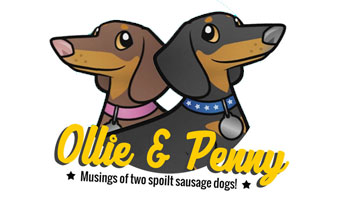 Join Ollie & Penny with their own musings and take on the world over on their own blog! Reviews, news and giveaways from our two sausages!
© 2014 - 2016 www.olliespetcare.com

Want to keep up to date on all our news & information? Pop your name & email in below to receive the latest Ollie's Petcare & Boutique news, offers, stories & product arrivals direct to your inbox.

Hate Spam? So do we. That's why Ollie's Petcare will never share your email address with third parties.