The Doggie Do is coming! Dublin's first festival for dogs is happening on September 12th in Merrion Square in Dublin 2! Have you got your ticket? More importantly has your pooch got their outfit picked?!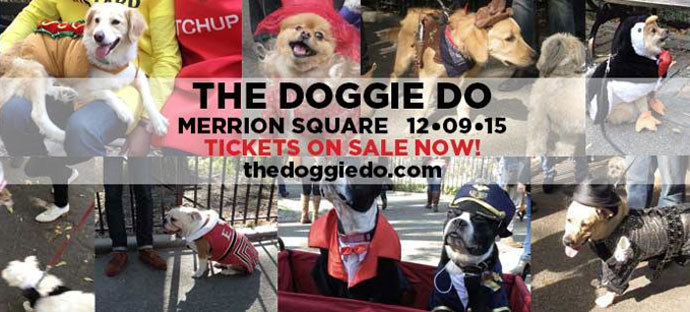 Let's here a bit about what Doggie Do is from the people behind the idea:
"Dublin's Doggie Do will offer an afternoon packed with events, appealing both to those who like to play dress-up and those who don't. There will be a parade for dogs who are so inclined, culminating with the crowning of the inaugural 'Dog of Dublin'.  There will be a strong focus on responsible dog ownership, Vet Q&As, talks from top groomers & trainers, participatory sideshows involving agility and scent trials, and the opportunity to share on topics such as 'Appetite for Destruction' for anyone who has ever come home to a lovingly chewed slipper/sofa… To give our canine besties some of the pampering they deserve, there will be a 'Doggie and Soul'  chill out area  – while for us humans there will be a picnic 'market garden' with some of Ireland's finest food producers, live music, and in the evening, an open-air movie screening." – Doggie Do
Our friends 'Cheeky Dog Bakery' will also be in attendance with their fantastic new & shiny popup shop full of delicious doggie treats & snacks – do pop by and say hi to Jenny & Oscar the sausage!
Get your tickets now via the Doggie Do website here – they start at e10.00 and go up to e50.00 – bring your entire pack!

Tags:
Share on:

SHORT URL:
http://www.olliespetcare.com/SXKcB
Leave a reply: