Pet of the Month is back!
We've decided to bring back our 'Pet of the Month' competition from September 2020! It's been quite a while since we've run this but we feel now is the right time to bring it back so we can all have a bit of well deserved fun! And that is exactly what this is all about!!
Our 2020 'Pet of the Month' competition will run across our Facebook & Instagram accounts, will be open to all pets, not just dogs or our clients and it will be sponsored by Ollie's Pet Boutique. We'll have more details soon so do stay tuned and let all your furpals know!!
Regards & Woofs,
Jonathan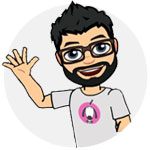 Competition, dog, Ollie's Pet Boutique, Pet, Pet of the Month, Photo
Share on:

SHORT URL:
http://www.olliespetcare.com/Fo6Uj
Leave a reply: