Availability Reminder: August 20th – 25th
Hi all – a quick reminder that today is our last day this week of services. We are unavailable from tomorrow August 20th to August 25th inclusive. You can bookmark our blog page:http://www.olliespetcare.com/blog/category/availability/to make it easier to full all our availability posts!
August Reminder:
August 20th – 25th – inclusive. Services will resume onWed 26th of August.
You can also view our availability in the mainpublic Ollie's Petcare calendar for your convenience. See it below – we update unto 3 months in advance. =)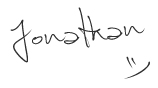 Availability, News, Reminder
Share on:

SHORT URL:
http://www.olliespetcare.com/rI8qG
Leave a reply: