We provide you with

convenient

trustworthy

experienced

professional

dependable

enjoyable

home boarding, 365 days a year!
H
ome boarding is when your dog comes and stays with us in our home with our dogs (Ollie, Penny & Charlie) and is part of our family for their stay! They will be part of the gang & treated as part of our family – sleeping indoors and interacting with us, our dogs and going on our daily walks all while keeping their routine as normal so possible. If you're going away on holidays and feel that kennels are not suitable for your dog then home boarding could be the choice for you. If you are any doubt whether home boarding is for you, just pop us an enquiry and we'd be happy to discuss it with you further.
Our pets really are social animals and love interacting with each other and us when they come to stay. Lets face it, we as their humans can also be a bit obsessed – with taking their photo and sharing to social media! As such we do try to share your pets photos & videos of their visits on a number of our social platforms, including Instagram, Twitter & Facebook. You can check in and keep up with your pets busy social daily calendar of activities with us!






So now you have a brief intro to what we are about, let's take a closer look at our home boarding services. We've tried to break the details down into bite-size info-sections that are easier to read and provide the information you need quickly. You can read on If you're interested in finding our more or booking a stay for your pet – just click on any of the links and email us your details!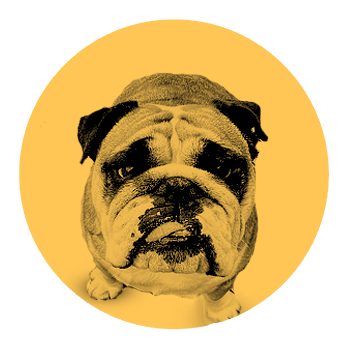 Home boarding is when you dog comes to stay in our home. They will be part of our family for the duration of their stay & will have all their home comforts, walks and feeding schedules maintained. It's a good solution for dogs that get overly stressed by a kennel environment. We board dogs in our home 365 days a year and offer this service to small & medium dogs who are house trained & well behaved.

You can read more about staying with us in detail below.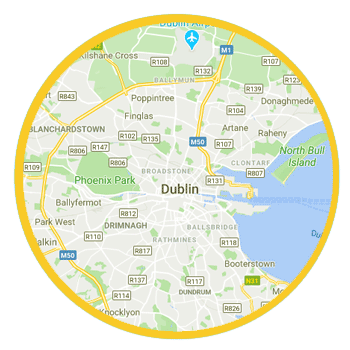 We are based in Ratoath, Co. Meath which makes us easy to access for our home boarding clients across Meath & the Dublin areas. We do like to meet all dogs before they come and stay with us, so we do a have a limited service area:

- Ratoath , Ashbourne, Dunshaughlin, Finglas, Santry, Glasnevin, Drumcondra, Phibsboro & Dublin North City Centre

Do contact us if we don't mention your area as can usually accommodate most areas.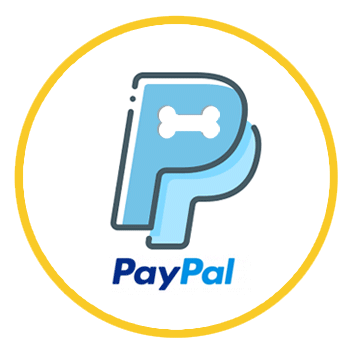 Below is our simplified pricing structure for all stays with us. Prices are tiered with longer stays having a lower daily rate. Do get in touch with us for custom enquiries.


| | | |
| --- | --- | --- |
| 1 - 7 Days | - | e25.00 |
| 7+ Days | - | e20.00 |
| Additonal Dogs | - | 25% Off |

Pick up & drop off time plus further info can be found in our pricing & billing here.
+ Day to Day Home Boarding
Home boarding, as we mentioned above is when your dog comes to stay in our home. This is a fantastic alternative to kennels for many dogs, especially those that can find kennels a little unsettling or stressful. Home boarding with us means your dog can stay in a family environment, indoors and surrounded by humans as well as other dogs that they know well.

With us your dog will sleep in their own bed indoors, join us for our daily routine & walks and have their own toys, bowls, food and blankets from your home with them. That's why we say it's a 'home from home' - because it really is! We try to make it as stress free as possible for you and your dog - that is why we also pick them from your home and drop them back again to be there for when you arrive home yourself!

Like our pet sitting services our home boarding service is perfect for long weekends or longer holiday periods, with reduced tiered pricing rates for longer bookings.
+ Individual Care & Attention

Every dog is different with their own personality, routine and daily requirements. Our home boarding allows you to ensure your specific dogs needs are our top priority. We can provide one on one care and provide almost any request while your dog is on our care. Specific dietry needs can be met easily as well as medications and elderly pet care. Your dog will enjoy walks with us every day, have access to our enclosed garden, sleep indoors, play with our own dogs and be part of our family for their stay! =)

We provide:

✓ Personal one on one care for your dog with us
✓ Exercise & attention on an individual daily basis
✓ Professional care 24 hours a day - your dog will never be left alone!
✓ Clean, friendily, family environment with other dogs
✓ Daily feeding routines can be maintained
✓ Grooming, walks, medications can all be accommodated

It's good choice for you too!

It's not just the dogs that can benefit from home boarding! It will also allow you can relax more and enjoy your break knowing your dog is safe & happy and is being well looked after by someone you know and trust. The stress of leaving a dog in kennels can be very overwhelming, but seeing your dog happy in our family home with us and Ollie, Penny and all their home from home comforts is very reassuring. We are also available for updates while you're away too - for extra reassurance.
+ Requirements & Guidelines
Unfortunately we have to have a few requirements for our home boarding dogs. This is for the well being of both our own dogs and our clients dogs coming to stay. We would appreciate your co-operation with these for all stays.

✓ We only board 2 dogs. If we do say we're fully booked, we are and sadly can't help.
✓ Your dogs must be socialised well: with other dogs & people.
✓ Your dogs has to be well-behaved & of course house trained.
✓ We do require all dogs to be neutered & not in heat for their stay.
✓ Vaccinations must be up-to-date. Incl. kennel cough, worms & fleas. (We may ask for vet records.)
✓ Our home is not open to the public; you can not drop by. We will arrange pick-up/drop-off of your dog from your home as this causes the least amount of upset for your dog, as well as our own. – A trial sleep over may be required at our discretion or your request.

Availability

We only board two dogs at a time, as such availability is at a premium. We book on a first come first served basis and we ask all our customers & clients to honour this and book as early as possible to avoid disappointment.
Do note: our home boarding service is currently only available to small & medium dogs that we are familiar with through our other services such as dog walking. - Jonathan, Ollie's Petcare
Your pets stay
in our home!

We provide email confirmation
and don't over book!
Garda checked to
provide you reassurance!

Convenient & flexible
365 days a year!
SMS & Email updates
on how your pet is progressing!

We're affordable
with set pricing & offers!
Individual attention &
customised care!

Full-time reliable
petcare business!
We pickup & drop home
for convenience!

Existing client
recommended!
Do Take Note…


All new clients will be required to complete an online form & have a no obligation 'Meet & Greet' before starting any services. More details on this can be read below. When thinking of booking, please allow time for these to take place. All our services are dependent on availability & trials eg sleepovers. It is advised to book as early as possible for holiday periods and pet sitting.
Before you take up any services with us we will first get you to complete some simple forms online and then arrange to meet you & your pet in your home at your convenience. This is a chance for everyone to get to know each other and more importantly so your pet can get to know us. It also gives you a chance to decide if we are the right fit for both of you and your routine. The visit will take approximately 30 - 45 minutes, is completely free and with no obligation on you to proceed with a booking.

If you are then happy to proceed, we will then go through some brief paperwork together. We will fill in your pets personal information form, discuss schedules & services, sign the service contract you require and discuss any other arrangements such as home access. For more info on this click here!
Visit our shop website - Ollie's Pet Boutique!
Shop local on our secure Ollie's Pet Boutique website for pawsome dog products & Irish brands!

Ollie's Pet Boutique is our pet shop! We, along with Ollie, Penny & Charlie research, test and stock pet products by well known brands from all around the world but also some 'one off finds' that are that bit different, unique and more intriguing than what you would find in your everyday high street pet shop.

 


Read all our latest blog postings below, from news & availability to doggie info, personal advice & funny videos. Visit our Blog here!