We know we haven't even had Halloween yet, but we also know that once Halloween has passed the countdown will be on, everyone will be getting busier trying to plan ahead and organise for the end of the year – we're not saying the 'C' word quite yet!  So to help ease things in advance we've looked ahead at our calendar and planned our schedule into 2017 for walks, pet sitting and home boarding!

Festive Schedule 2016
The main date to note is we finish for all walking services on Thursday 22nd December 2016.
Dates to note: December 2016 & January 2017:
December 23th – January 08th – inclusive. We are taking festive holidays between these dates, which include 4 bank holidays. Services will commence for regular bookings on Monday 09th Januray 2017.
January – No dates to note at the moment except for New Years Day observed: January 02nd  – which is included in the above dates holidays.
Please have all New Year bookings placed before close of business on Thursday Decemner 22nd.
Pet Sitting & Home Boarding
We are available for pet sitting & home boarding bookings during the above listed Christmas & New Year period. Contact us here for availability.
All dates are inclusive. We've also added them to all new service calendar below for your convenience.
If anyone has any questions please do pop us a mail. You can also bookmark our blog page: http://www.olliespetcare.com/blog/category/availability/ to make it easier to see all future availability updates!
Regards & Woofs,
Jonathan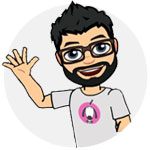 Tags:
Share on:
SHORT URL:
https://www.olliespetcare.com/XCnRA
Leave a reply: