A quick update to let everyone know we have our annual holidays coming up at the start of November – from 05th – 13th inclusive. 

We will be unavailable for any services during this period. Please get in touch if you have any questions or queries regarding bookings for this period or after before close of business on Thursday 03rd November.

We've also added these dates to our service calendar above for your convenience and our quick view calendar in the website header.
If anyone has any questions please do pop us a mail. You can also bookmark our blog page: /availability/ to make it easier to see all future availability updates!
(…we will be starting back with our newsletter updates very soon!)
Regards & Woofs,
Jonathan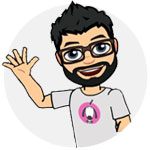 Tags:
Share on:
SHORT URL:
https://www.olliespetcare.com/rzkFY
Leave a reply: